Alison Stewart's Musical


Homepage
---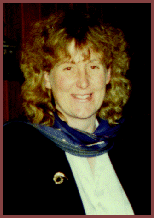 Some Facts about me:
Name: Alison Jean Stewart
Profession: Music Teacher, Organist, Music director
Location: Marton, New Zealand
Family: 2 children, girls, born 1987 and 1989
Date of Birth: 18 February 1958

---
Interests and Hobbies:
Music. All aspects!
Computing,
Arts,
Reading,
Fitness training
---
Just who is this Alison Stewart person anyway...?
At present I am Director of Music at Huntley School in Marton, New Zealand. Huntley is a preparatory school for boys aged from 8½ years to 13 years. It is an independent boarding school with Anglican affiliation. Duties include teaching music and divinity to all levels, training three choirs, orchestra and administering the music department with its five itinerant teachers. I also have responsibility for the School Chapel with chapel services four times a week, the annual Music Concert, Good Friday Service, Carol Services and other special musical occasions.

The choir often has trips away to sing in other parts of the country as well as singing at the local old folks home.
I am also assistant conductor and accompanist for two adult choirs - the Palmerston North Choral Society which specialises in larger works, such as St Matthew and St John Passions, Messiah, Elijah, Rutter's Requiem, etc and the Palmerston North Ambassador Choir which sang at the International Choir Festival at Missoula, Montana and in Salt Lake City, in July 1996.
Another of my interests is jazz and I play piano in an 8 piece jazz group. It has four vocalists and four instrumentalists and has a Manhattan Transfer sound. We perform at many venues.
---
OK..so I play one of these...but am I any good?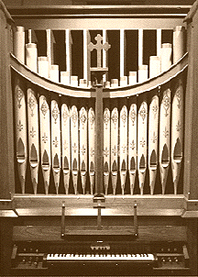 Judge for yourself. Click on the icon to hear me play (go on, you know you want to!). Just a few bars, but no prizes for guessing the name of the piece!

Yes it is me!! Send recital and job offers (along with large amounts of cash) to the address below!
Seriously though, playing the organ is one of the loves of my life.

---
Alison Jean Stewart
Huntley School
P.O. Box 95
Marton
New Zealand
Email a.stewart@xtra.co.nz
Phone: +64 6-327-8894 Work +64 6-327-8049 Private
Fax: +64 6 327 8047

Wow!! My webcounter says
people have looked at my page so far!!
This page last revised on 10th October, 2000